GRAVES COUNTY, KY — All 120 Kentucky counties are out of the COVID-19 red zone, according to the latest map from the Kentucky Department for Public Health. 
The color-coded zones reflect the COVID-19 incidence rate in each county in the state. Counties in the red zone have more than 25 average daily cases per 100,000 people, followed by the orange zone with 10 to 25 average daily cases per 100,000, the yellow zone with one to 10 cases per 100,000 and the green zone with less than one case per 100,000 people.  
Nearly all of our west Kentucky Local 6 counties are either in the yellow or green zones as of Thursday. The lone exception, Graves County, is in the orange zone.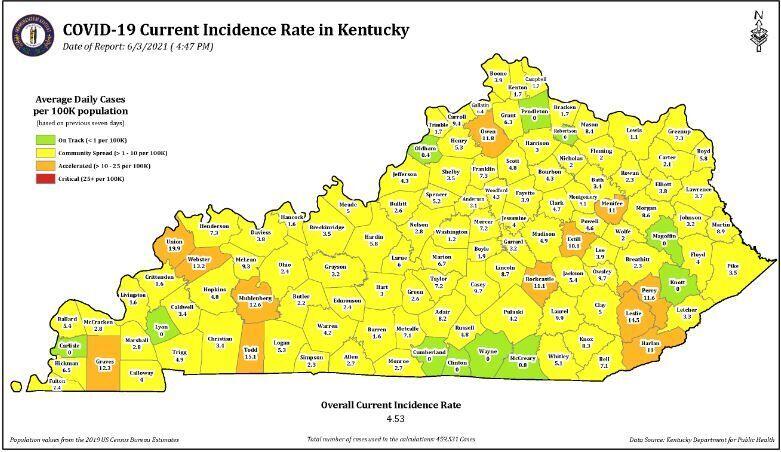 Yellow counties in the Local 6 area include Ballard, Caldwell, Calloway, Crittenden, Fulton, Hickman, Livingston, Marshall, McCracken and Trigg counties. Carlisle and Lyon counties are in the green zone. 
Graves County Health Department Director Noel Coplen said the county still hasn't been able to get out of a plateau in cases.
Coplen said Graves County sees about 30 new COVID-19 cases a week.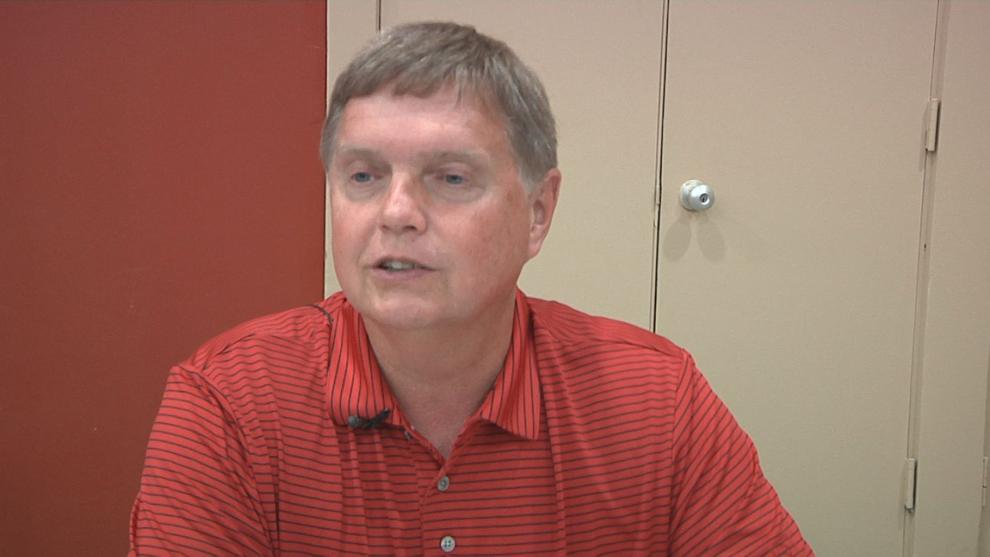 "Out of those 30 a week, a lot of them are children, you know, and younger people," Coplen said. "And we're not seeing that older age group be positive, I think, because so many of them have been vaccinated."
But hospitalizations are down, and there haven't been any new coronavirus-related deaths in the county in recent weeks. Coplen said the biggest factor keeping the county at a plateau and stopping it from leaving the orange zone is vaccinations — and getting younger people to get the shot. 
"As time goes along and more people get vaccinated, I think that our cases will diminish even more," Coplen said. 
To help increase vaccinations, the health department will be partnering with local schools.
"We're just trying to reach out, try to get people where they are and encourage them to get it through their health department or through their doctor's office," Coplen said. 
The health department will be getting the Pfizer vaccine on Monday. It's approved for ages 12 and up. Coplen said he's hopeful this will help encourage young people to get the shot, and help get the county out of the orange zone.
The Graves County Health Department has been using its mobile health unit to go to local churches and soccer fields to encourage vaccinations.
The health department will be administering Pfizer vaccines on Mondays, Johnson & Johnson on Wednesdays and Moderna on Fridays.