FRANKFORT, KY — Gov. Andy Beshear reported 51 new coronavirus-related deaths Thursday, bringing the total number of known Kentucky lives lost in the pandemic past 3,000.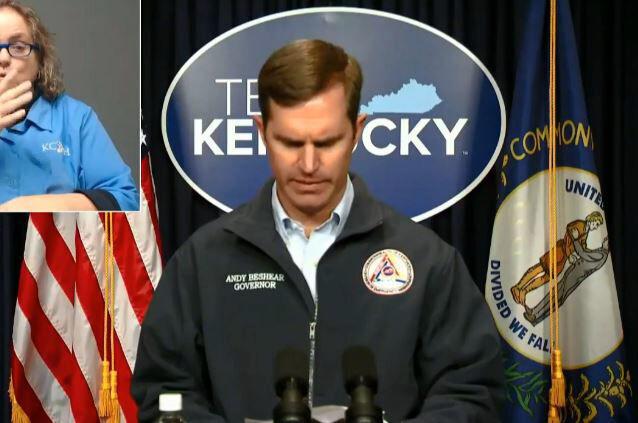 "We now have 3,042 Kentuckians that we have lost to this virus. We'll be working on a plan over the next couple weeks to again honor those that we've lost," Beshear said. The governor said it feels like it was just yesterday that the state held a ceremony to honor those who've died because of the virus. That ceremony, a wreath laying, was held at the state Capitol on Dec. 7 to honor the more than 2,000 people lost by that date. 
Beshear also reported 4,084 new cases on Thursday, a number the governor noted is down from the previous two Thursdays.
The governor said 1,661 Kentuckians are currently hospitalized with the illness, including 409 in intensive care units and 196 on ventilators. 
To date, Kentucky has had 313,282 COVID-19 cases. 
The state's positivity rate for COVID-19 test results is 12.29% as of Thursday.